Whilst I've been attempting to learn a new thing each month this year, I've been finding it really tricky to keep to the pretty loose schedule. As such, I though I'd try and note down every time a shiny new thing takes my interest, so that I have some idea why I'm incapable of completing a series of blog posts.
Mobile working
WorkSnug
The worksnug website lists places mobile workers have tried and rated; unfortunately it's mainly coffee shops. The app can apparently filter these out, but the app doesn't work on the Samsung S3.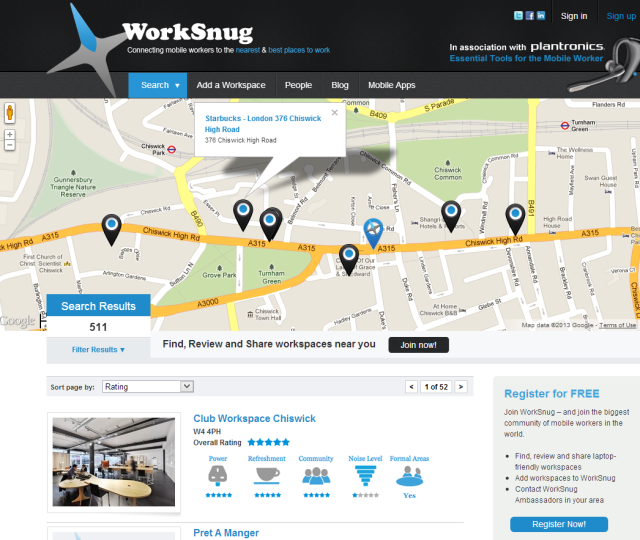 Southbank
I've recently discovered that the SouthBank in London is an amazing place to be an officeless worker:
The Royal Festival Hall (RFH) is HUGE, has loads of different areas to sit, free wifi (a bit dodgy sometimes, but fast when it is working), no pressure to buy coffees just to be there, and a members area with panoramic views over London (for only £45 a year – awesome!)

The British Film Institute (BFI) venue has a Benugo coffee area, but quite a lot of seating and no pressure to actually buy any coffee

National Theatre is a wonderful, huge building, which between shows is exceptionally quiet. Free wifi, limited seating, but would be perfect in nicer weather due to it's outdoor seating areas.
Instead of following WorkSnug and ending up stuck in coffee shops, I'm going to spend some time with E-Architect's listing of awesome buildings in London and a few such others and find the ones you can happily work from.
Non-Southbank Mobile Workspaces
Other great places I've previously tried and tested, or would like to:
Barbican

British Museum

British Library

Any other suggestions?
They don't need to have free wifi; sometimes I prefer not to join those open networks and will instead fire up a bluetooth PAN with my phone. It's still fast enough for everything I need to use it for.