We recently wrapped up the first #LDNBotFramework meetup! There were a lot of lessons learned for me, as a first time meetup organiser, and overall I think it was a success.
The venue was great; the big video wall in JustEat's Fleet Place House office combined with a mic and speaker system that "just works", a stocked beer fridge and far too much pizza, all made for a perfect tech meetup setup.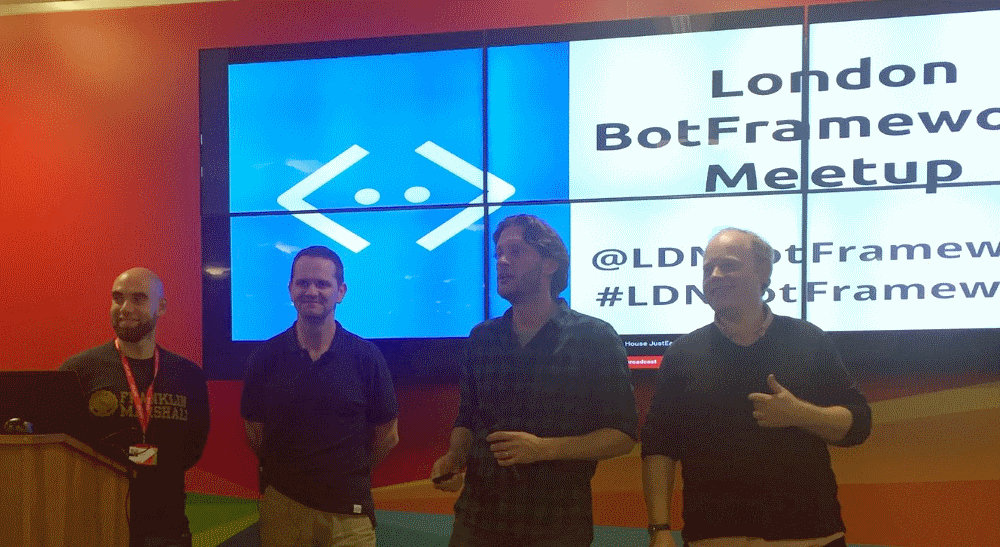 Erdeniz Hassan, Simon Michael, Robin Osborne, and David Low
Thanks to @beanbaglabs for this group pic!
Sessions
We were very lucky to have representation from Microsoft to kick things off, then some great insights from SkyScanner's case study, finishing off with a lightning talk on user expectations from JustEat.