We recently wrapped up the first #LDNBotFramework meetup! There were a lot of lessons learned for me, as a first time meetup organiser, and overall I think it was a success.
The venue was great; the big video wall in JustEat's Fleet Place House office combined with a mic and speaker system that "just works", a stocked beer fridge and far too much pizza, all made for a perfect tech meetup setup.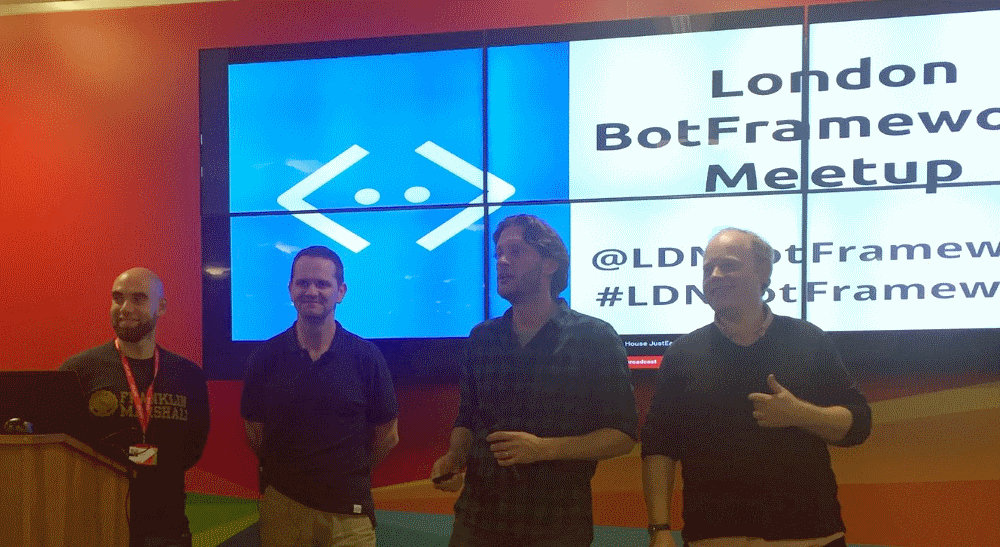 Erdeniz Hassan, Simon Michael, Robin Osborne, and David Low
Thanks to @beanbaglabs for this group pic!
Sessions
We were very lucky to have representation from Microsoft to kick things off, then some great insights from SkyScanner's case study, finishing off with a lightning talk on user expectations from JustEat.
Microsoft Bot Framework and Cognitive Services
Simon Michael (@simon_mich) – Senior Tech Evangelist at Microsoft UK – had the obligatory BotFramework 101 (it was the first meetup after all), where we learned more about "Conversation as a Platform" including Microsoft Bot Framework and adding intelligence to our bots/apps using cognitive services.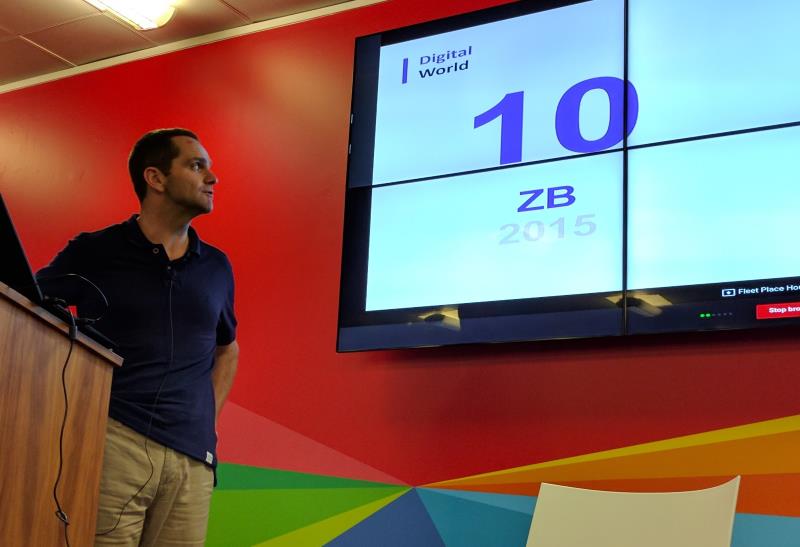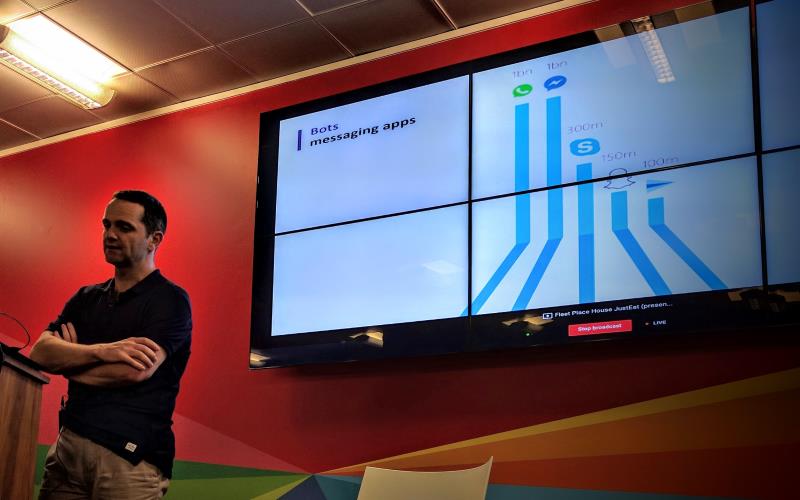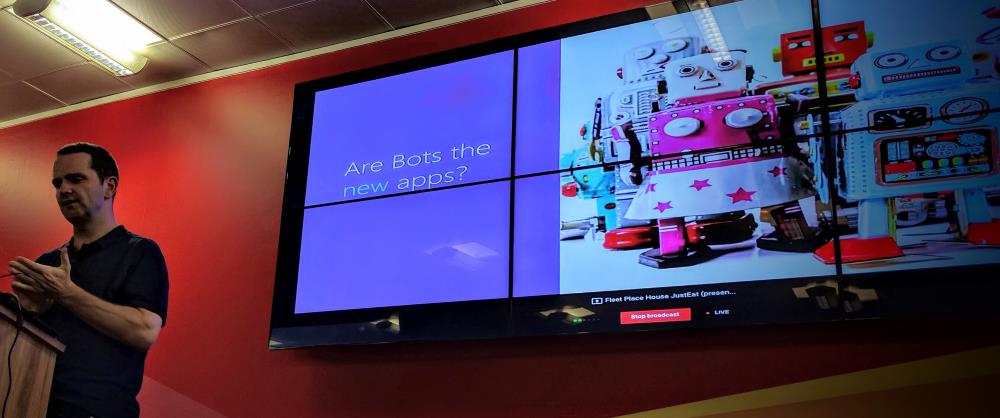 Conversational Interface Case Study
David Low (@daviddlow) – SkyScanner – guided us through a case study of their growing use of conversational interfaces, and how they used BotFramework with some nodejs magic sprinkles to create a whole new way of booking your next holiday.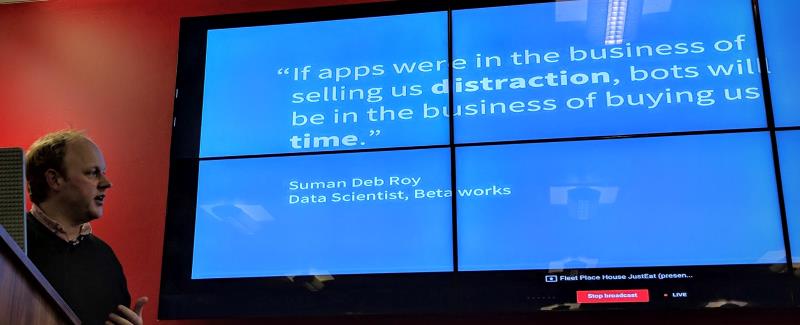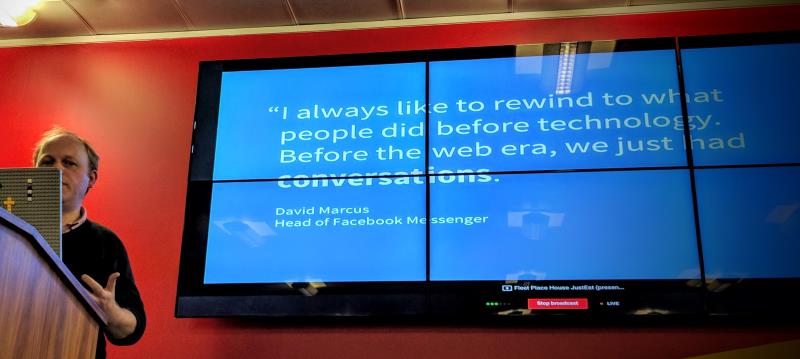 User Expectations of Bots
Erdeniz Hassan (@justeat_tech) – Senior UX Researcher at JustEat – wondered if chat bots will soon reign supreme! He shared some of the findings from discussions with JustEat customers when developing the Facebook chat bot and the Help & Support chat bot, and shed some light on the challenges faced and the lessons learned.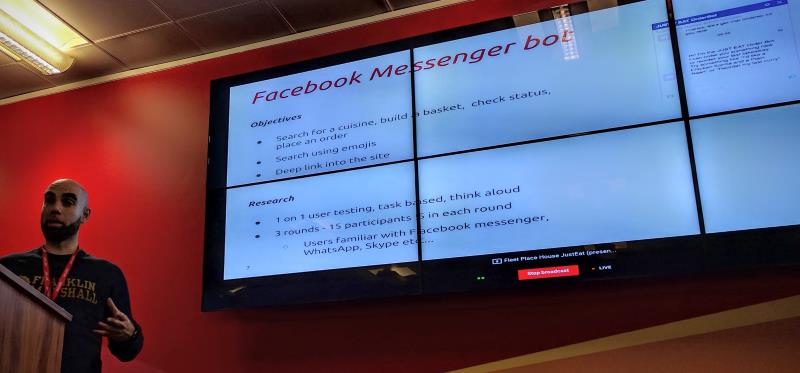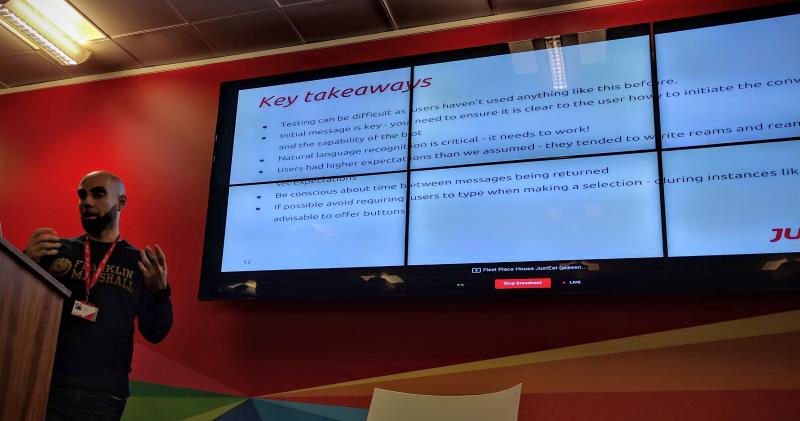 Video
The evening was recorded, and although you can see our beautiful faces in the photos, the video is audio and the presentations only.
Summary
From my perspective, a fantastic first session with a great group of attendees creating a thought provoking atmosphere with their questions and general chat.
I'm very much looking forwards to the next one!
Which reminds me: please sign up and rsvp!
Ordered far too much pizza..
Next time, we'll walk the streets of London and donate it to the needy..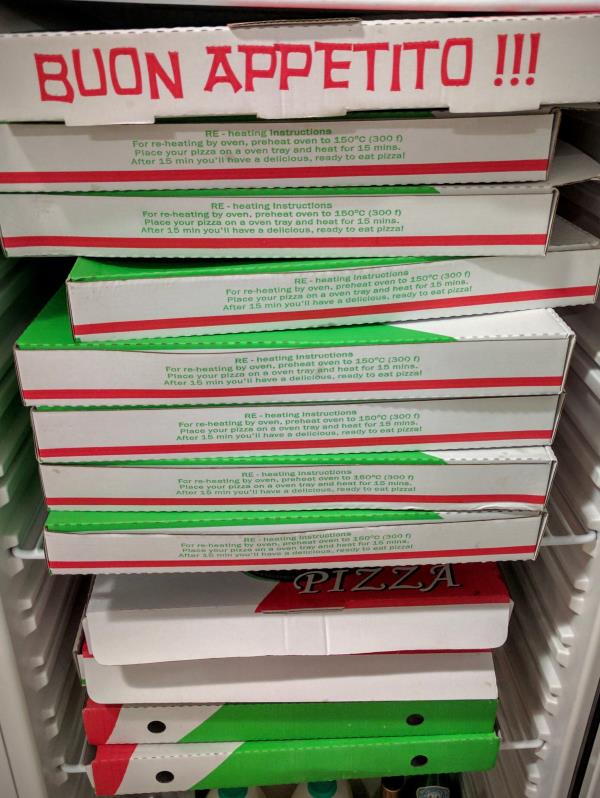 Whoops..